Group sadhana in Mesa Arizona on Saturday with Jaap Kaur a student of Yogi Bhajan.
Sadhana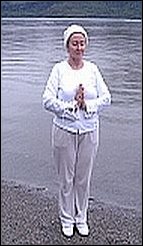 The term sadhana means spiritual exertion towards an intended goal.

It is a personal practice to cleanse our mind, uplift our spirit, and energize our body

Group Sadhana multiplies the effects for the attendees (not just add them).

Free

Open to anyone who wants to reserve the space.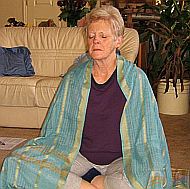 Early morning breath, Kundalini yoga, and meditations
As instructed by Yogi Bhajan.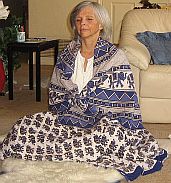 5am to 5am every Sunday morning Starting March 16th 2008
The most impactful time for Sadhana is the 2 Ĺ hours before sunrise (next most impactful is before sunset) in the quiet early morning when the sunís angle is the lowest and our intuitive connections to our own divinity are heightened.
| | |
| --- | --- |
| 5:00 am | Reading for all 10 energy bodies and subconscious clearing |
| 5:20 am | Breath work |
| 5:30 am | Nabia Kriya Yoga Set & Relaxation |
| 6:00 am | Meditations |
| 7:00 am | Close and snacks |
Directions given when you reserve space.
North east Mesa , Ĺ mile NE of Val Vista and University
602-410-4782 cell