Raw and Live Food Preparation Class Series for Optimum Health.
The summer class features foods you can only get in the summer as well as the basics.

Raw and Live Food Preparation Class Series for Optimum Health Sundays at 6:00pm.
CLICK HERE TO SEE the series date schedule.
High in Nutrition while Delighting Your Taste Buds!

E

ach class is about 3 to 4 hours long

Each class includes detailed notes of recipes and food prep tips.

Reservations requested for planning purposes-- insure ample food and seating.

At Val Vista and University, North East Mesa, Arizona, USA

Directions are given when you make reservations.

JAAP KAUR WORKSHOPS INCLUDE RAW FOODS FOR HEALING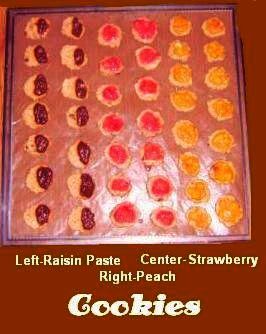 Eating healthy can be delicious. And, you don't have to feel deprived, raw foods that make your taste buds dance with joy while they heal and lighten the body's energy field. Raw food deserts as rich as German Chocolate cake! Wonderful juice combos that taste better than your all time punches.
Course content: Alternatives to get you through the vacation season and equip you with Many Options. Learn great recipes and easy ways to add more healthy food options to your diet. Recipe themes will include desserts, main courses (crunchy and hot), natural fresh salads & dressings, dehydrating, juicing, etc.
Increase energy and lower grocery bill.
Tips for eating out, food and kitchen equipment selection.
Listening to your body's needs.
Food Prep Demonstrations & Sampling of live food recipes included.
Learn great recipes (deserts, main course, salad dressing, juicing, dehydrating, eating out plan, food & equipment selection and easy ways to provide more healthy food options to your diet.
Private training is also available.
Workshops are interest based and affordable. Raw food recipes that enhance a raw food diet.

Helping humanity manifest healthier food choices which will provide energy to live life beyond our greatest dreams. You will have more energy than you ever imagined possible!
Blessings of Health and Happiness, Health and Happiness Pathways Kitty Pope / Jaap Kaur

www.raw-live-food.com
jaap.kaur@cox.net 602-410-4782

Click to join rawlivefoods
TRAVELING & Want to TRY some RAW RESTAURANTS as you go? Here is a link to help you find them easily! ENJOY!

Student Comments:

"Hi Kitty, I really enjoyed the last class and would like to make a reservation again for this week." B. P. of Phoenix Fall, 2006

"BTW: your Cherry pie was the best Cherry pie that I ever had" Lana of Deer Valley Summer, 2006

"It is the Best Mexican Food I have ever had in my life. It is real food." Winter, 2006

"Her raw food tostados are out of this world. I am always asking her to make them for me". - Webmistress Daya

"The best spaghetti I ever had" K.D. of Apache Junction Jan, 2007

"The Best pea soup I ever tasted!" A.M. of Canada Fall, 2006

"I REALLY ENJOYED THE PARTY lots of fun nice people and Your variety of foods at the Raw Food prep class was amazing along with the taste and the presentation and did I mention the variety! You made it look so easy, and the tips you gave us on where to shop, how to find the best prices and short cuts in the kitchen and the ups and downs of going Raw invaluable. " D.S.S. of Phoenix May, 20


"I think your book has great info and recipes. I have been searching through a LOT of RAW books during the past 6 months. ...and think your book will be a great help to many. You have a lot of great info and recipes. I enjoyed every minute spent with you while learning and sharing at your home. Thank you ...soo ..very, very much." Enjoy! Joyce I loved your eggplant marinara Italian Recipe. I made it for lunch today (very yummy!). L G March 23, 2008


"Hi Kitty - Thanks again for the fabulously scrumptous pies!" Joanne or JW



"I feel so wonderful" as her face expressed amazement since she had just completed studying and taking long examinations during this time period.-VS.

Visit Our Raw Live Food Questions and Answers Page"
---

---